Paleo friends →
7 tags
8 tags
Watch
This was taken a year ago I just found it. The Pinnacle in central PA. Beautiful view, supposedly one of the best in pennsylvania. Also there where tons of snakes out in the open on rocks sunbathing. I will post a video of that as well And on another note. I miss you too mumbles.
Watch
This is a film project a friend of mine did for school, I helped out. It was a lot of fun, definitely worth checking out. Take a look at her other videos too!
Lets try this again
It's been a long time since I've updated either of my Tumblrs. I get bored with these things pretty fast. Most people seem to use Tumblr as a twitter type thing, so it gets annoying and overwhelming being on here sometimes. A few changes have occurred since last I updated. I have switched to a Paleo diet, I allow myself a couple cheat meals a week since I'm doing it for health...
4 tags
Watch
lifeandtimesofronan: Ronan hates vacuum cleaners.
9 tags
Watch
Maxercise in house bjj tournament. This is the kids tournament. There's no submissions with the really young kids. These are 5 year olds.
1 tag
Diet Time
I have to lose about 10 lbs within the month to make fight weight for the WKA's. So its about time to diet. I generally try to eat healthy. Actually thats a lie, I eat a whole lot of sweets (I could live off of ice cream), and i love the hell out of carbs.The healthy things I do eat though I eat often and numerously. So it wasn't all TOO hard to change over to my fight diet....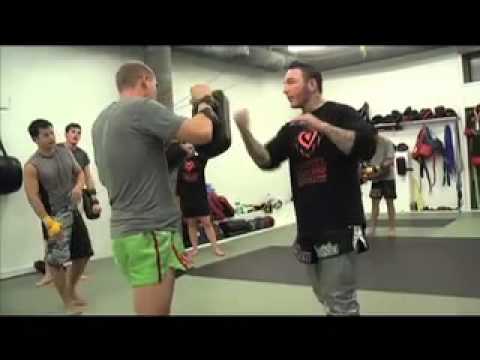 Muay Thai Mentality
For some reason I'm finding it hard to focus on these upcoming fights. Im training; though not as hard as I would like to be, I am not getting the sleep I should, and I'm not taking the time to reflect on what I am going to do. I think the stress in my life is starting to mentally build up and create a wall in my brain. I've got 10 lbs to lose, it shouldnt be too hard most of it...
Stone Tower Trail
The Stone Tower Trail is located somewhere in the bible belt of Pennsylvania, which is apparently all of the state minus the Philadelphia Region. It took us almost 4 hours to find this place, due to some awkward directions and us having absolutely no idea where we were going. So by the time we arrived it was already getting sort of late. The trail as a whole is supposed to be about 8 miles, we...
1 tag
3 tags
2 tags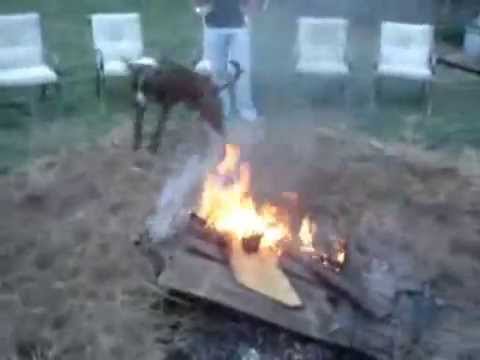 2 tags
Falling Behind
I absolutely do not update this thing as much as I should/want to. So Im gonna start picking it up a bit. A couple weeks ago I went to watch Kru Rigel Balsamico and Justin Greskiewicz fight, Both had amazing TKO's and boosted the name of Cool hearts muay thai to another level. You dont see too many Kru that still fight and it was amazing to watch, very exciting. Heres a couple pictures of...
2 tags
2 tags
Thunder Swamp
Pablo and I traveled to Northeastern Pennsylvania this past weekend to do an overnight on the Thunder Swamp Trail System. The trail head starts on PA Route 402 just west of Bushkill Falls. Weather was nice, though a bit warmer then I would have liked on the first day and we started the hike after noon. The trail itself varied greatly and kept us on our toes because we never knew what kind of...
3 tags
Ground Game
I want to start off by saying I have never had any particular interest in BJJ (No offense to any of my friends). I just didn't have much interest in any form of grappling at all. Yet I work at Maxercise, which has a very strong and rich history in Jiu Jitsu, almost every other BJJ school in the area came from ours. Saturday was an in house tournament and I volunteered to help out, and they...
1 tag
1 tag
The dangers of Muay Thai
Every practitioner of Muay Thai knows that it is a dangerous sport. I myself have broken my nose on several occasions, broken foot bones, and permanently damaged my knees and elbows. Never have I ever felt actual danger when in the ring or on the mat though, and absolutely never in my lifetime would I have imagined anyone could be fatally injured in the ring. Monday, July 26th Adrienne Simmons...
1 tag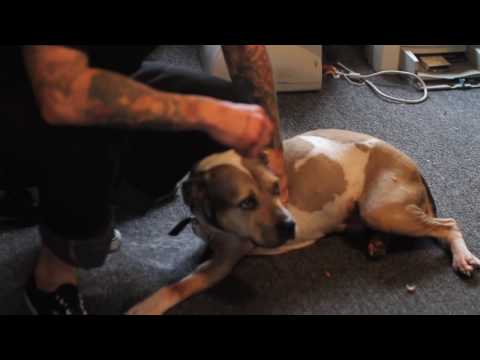 Cool Hearts Muay Thai Camp →
I did fight training saturday, just as amazing as its always been. If your from the area check it out. This is where my heart is.
Shane's Thailand Trip
Heres an entry from the rest of his trip. His fight is also online now and Ill post that in a minute, in the next entry. Pretty Inspiring I would say. I need to save up and head over there, I feel thats the next step I have to take in my training. Oh well, Sorry Xbox 360 slim and Kinect; Your gonna have to wait I need to save up for Thailand. Read about his trip here. ...
So I always read this blog, its amazing. Basically... →
Getting a puppy is turning out to be one of the most frustrating, aggrivating, yet at times the most rewarding experience.